---
Jane Eyre is having a moment. I haven't read the classic novel by Charlotte Brontë, but I classify it the same way I would Jane Austen, about ladies waiting for a husband. As I have acquired a number of retellings about Jane Eyre, I figured I better see what the fuss is about. So I've created a challenge. Read four books to better understand the Brontë sister and fulfill my destiny as an English major to read all the literature.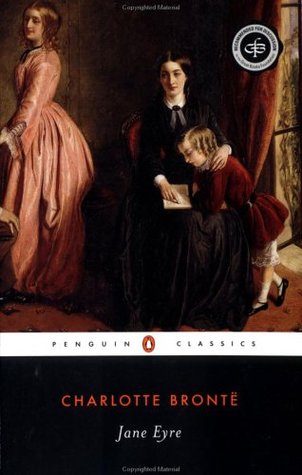 Jane Eyre by Charlotte Brontë – From Goodreads: Orphaned into the household of her Aunt Reed at Gateshead, subject to the cruel regime at Lowood charity school, Jane Eyre nonetheless emerges unbroken in spirit and integrity. She takes up the post of governess at Thornfield, falls in love with Mr. Rochester, and discovers the impediment to their lawful marriage in a story that transcends melodrama to portray a woman's passionate search for a wider and richer life than Victorian society traditionally allowed. With a heroine full of yearning, the dangerous secrets she encounters, and the choices she finally makes, Charlotte Bronte's innovative and enduring romantic novel continues to engage and provoke readers.
Re Jane by Patricia Park – From Goodreads: For Jane Re, half-Korean, half-American orphan, Flushing, Queens, is the place she's been trying to escape from her whole life. Sardonic yet vulnerable, Jane toils, unappreciated, in her strict uncle's grocery store and politely observes the traditional principle of nunchi (a combination of good manners, hierarchy, and obligation). Desperate for a new life, she's thrilled to become the au pair for the Mazer-Farleys, two Brooklyn English professors and their adopted Chinese daughter. Inducted into the world of organic food co-ops, and nineteenth–century novels, Jane is the recipient of Beth Mazer's feminist lectures and Ed Farley's very male attention. But when a family death interrupts Jane and Ed's blossoming affair, she flies off to Seoul, leaving New York far behind. Reconnecting with family, and struggling to learn the ways of modern-day Korea, Jane begins to wonder if Ed Farley is really the man for her. Jane returns to Queens, where she must find a balance between two cultures and accept who she really is.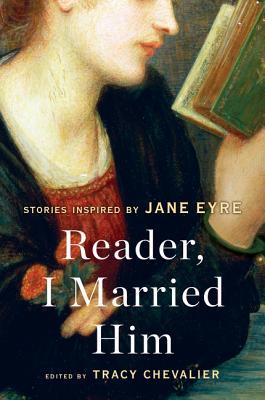 Reader, I Married Him edited by Tracy Chevalier – From Goodreads: This collection of original stories by today's finest women writers—including Tracy Chevalier, Francine Prose, Elizabeth McCracken, Tessa Hadley, Audrey Niffenegger, and more—takes inspiration from a line in Charlotte Brontë's most beloved novel,Jane Eyre. A fixture in the literary canon, Charlotte Brontë is revered by readers all over the world. Her novels featuring unforgettable, strong heroines still resonate with millions today. And who could forget one of literature's best-known lines: "Reader, I married him" from her classic novel Jane Eyre?
Jane Steele by Lyndsay Faye – From Goodreads: Like the heroine of the novel she adores, Jane Steele suffers cruelly at the hands of her aunt and schoolmaster. And like Jane Eyre, they call her wicked – but in her case, she fears the accusation is true. When she flees, she leaves behind the corpses of her tormentors. A fugitive navigating London's underbelly, Jane rights wrongs on behalf of the have-nots whilst avoiding the noose. Until an advertisement catches her eye. Her aunt has died and the new master at Highgate House, Mr Thornfield, seeks a governess. Anxious to know if she is Highgate's true heir, Jane takes the position and is soon caught up in the household's strange spell. When she falls in love with the mysterious Charles Thornfield, she faces a terrible dilemma: can she possess him – body, soul and secrets – and what if he discovers her murderous past?
Other recent adaptations? These are in my orbit. Tally-ho!