---
5 out of 5 stars ★★★★★
Synopsis:
Hard as steel…and hotter still!

Never mess with a woman who carries a blowtorch in her backpack. Welder and artist Veronica "Flash" Redding's playful sense of evil sometimes gets the better of her. Like when her insanely handsome, wealthy, suited-up boss gave her the most sensuously wicked night of her life…then dumped her. Yep, revenge is a dish best served hot.

Only Ian Asher isn't quite letting Flash get away quite so easily. He's not ready to forget the intensity between them. The searing heat when they touch. And the deliciously demanding control Ian wields in the bedroom. Now he has only the holidays to convince Flash that they belong together…and that even the most exquisite, broken things can be welded back together.
---
**I received a copy of this book from the publisher and NetGalley in exchange for an honest.**
Please don't go, Men At Work series. When I was looking for holiday reads, you came to the rescue. When I needed a sexy, funny pick-me-up, all 3 of you were there. I will miss your unique brand of steamy hilarity.
One Hot December is the third in Tiffany Reisz's holiday themed romances, and my favorite of the three. You'll laugh. You'll cry. You'll be aroused.
Tough-as-nails welder Veronica "Flash" Redding is my favorite heroine of the series, and her romance with Ian is sexy and tender and will make your heart melt into goo. Their combination of successful bad assery in their day jobs and vulnerability in their love life is, well, a turn on. It tugs at the proverbial heartstrings. And, we're even treated to a bit of D/s relationship.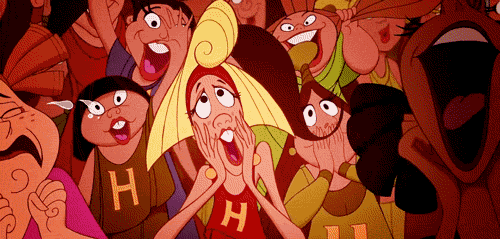 Also the red-head in the stunning red dress visual was so much like Julia Roberts going to the opera in Pretty Woman…. sigh That's totally Flash – Rosie the Riveter meets Vivian Ward…minus the prostitution.
In all seriousness, if you need a little holiday cheer (and lately I think we all do), get this series. And re-read them as many times as you need for self-care. They are the perfect antidote for a bad day, or a 4-year term.