Be honest, how many times have you listened to "All I Want for Christmas" so far this month? Hope you've completed all your holiday shopping, now you can gift yourself a new release!
---
Rogue One – A Star Wars Story (Star Wars Disney Canon Novel) by Alexander Freed (Sci-fi; December 16, 2016; Del Rey) As the shadows of the Empire loom ever larger across the galaxy, so do deeply troubling rumors. The Rebellion has learned of a sinister Imperial plot to bring entire worlds to their knees. Deep in Empire-dominated space, a machine of unimaginable destructive power is nearing completion. A weapon too terrifying to contemplate . . . and a threat that may be too great to overcome. If the worlds at the Empire's mercy stand any chance, it lies with an unlikely band of allies: Jyn Erso, a resourceful young woman seeking vengeance; Cassian Andor, a war-weary rebel commander; Bodhi Rook, a defector from the Empire s military; Chirrut Imwe, a blind holy man and his crack-shot companion, Baze Malbus; and K-2SO, a deadly Imperial droid turned against its former masters. In their hands rests the new hope that could turn the tide toward a crucial Rebellion victory if only they can capture the plans to the Empire s new weapon. But even as they race toward their dangerous goal, the specter of their ultimate enemy a monstrous world unto itself darkens the skies. Waiting to herald the Empire s brutal reign with a burst of annihilation worthy of its dreaded name: Death Star.
The Trouble with Dukes (Windham Brides #1) by Grace Burrowes (Historical Romance; December 20, 2016; Forever) The gossips whisper that the new Duke of Murdoch is a brute, a murderer, and even worse—a Scot. They say he should never be trusted alone with a woman. But Megan Windham sees in Hamish something different, someone different. No one was fiercer at war than Hamish MacHugh, though now the soldier faces a whole new battlefield: a London Season. To make his sisters happy, he'll take on any challenge—even letting their friend Miss Windham teach him to waltz. Megan isn't the least bit intimidated by his dark reputation, but Hamish senses that she's fighting battles of her own. For her, he'll become the warrior once more, and for her, he might just lose his heart.
The Dreamblood Duology (Dreamblood #1-2) by N.K. Jemisin (Fantasy; December 20, 2016; Orbit) In the ancient city-state of Gujaareh, peace is the only law. Upon its rooftops and amongst the shadows of its cobbled streets wait the Gatherers — the keepers of this peace. Priests of the dream-goddess, their duty is to harvest the magic of the sleeping mind and use it to heal, soothe . . . and kill those judged corrupt. But when a conspiracy blooms within Gujaareh's great temple, Ehiru — the most famous of the city's Gatherers — must question everything he knows. Someone, or something, is murdering dreamers in the goddess' name, stalking its prey both in Gujaareh's alleys and the realm of dreams. Ehiru must now protect the woman he was sent to kill — or watch the city be devoured by war and forbidden magic.
The Ice Beneath Her by Camilla Grebe, Elizabeth Clark Wessel (Mystery; December 27, 2016; Ballentine Books) A young woman is found beheaded in an infamous business tycoon's marble-lined hallway. The businessman, scandal-ridden CEO of the retail chain Clothes & More, is missing without a trace. But who is the dead woman? And who is the brutal killer who wielded the machete? Rewind two months earlier to meet Emma Bohman, a sales assistant for Clothes & More, whose life is turned upside down by a chance encounter with Jesper Orre. Insisting that their love affair is kept secret, he shakes Emma's world a second time when he suddenly leaves her with no explanation. As frightening things begin to happen to Emma, she suspects Jesper is responsible. But why does he want to hurt her? And how far would he go to silence his secret lover?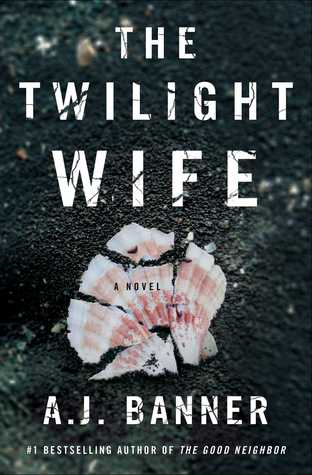 The Twilight Wife by A.J. Banner (Mystery; December 27, 2016; Touchstone) Thirty-four-year-old marine biologist Kyra Winthrop remembers nothing about the diving accident that left her with a complex form of memory loss. With only brief flashes of the last few years of her life, her world has narrowed to a few close friendships on the island where she lives with her devoted husband, Jacob. But all is not what it seems. Kyra begins to have visions—or are they memories?—of a rocky marriage, broken promises, and cryptic relationships with the island residents, whom she believes to be her friends. As Kyra races to uncover her past, the truth becomes a terrifying nightmare. A twisty, immersive thriller, The Twilight Wife will keep readers enthralled through the final, shocking twist.
A Guided Tour of Hell: A Graphic Memoir by Samuel Bercholz, Pema Namdol Thaye (Illustrations) (Graphic Memoir; December 27, 2016, Shambhala) This true account of Sam Bercholz's near-death experience has more in common with Dante's Inferno than it does with any of the popular feel-good stories of what happens when we die. In the aftermath of heart surgery, Sam, a longtime Buddhist practitioner and teacher, is surprised to find himself in the lowest realms of karmic rebirth, where he is sent to gain insight into human suffering. Under the guidance of a luminous being, Sam s encounters with a series of hell-beings trapped in repetitious rounds of misery and delusion reveal to him how an individual's own habits of fiery hatred and icy disdain, of grasping desire and nihilistic ennui, are the source of horrific agonies that pound consciousness for seemingly endless cycles of time. Comforted by the compassion of a winged goddess and sustained by the kindness of his Buddhist teachers, Sam eventually emerges from his ordeal with renewed faith that even the worst hell contains the seed of wakefulness. His story is offered, along with the modernist illustrations of a master of Tibetan sacred arts, in order to share what can be learned about awakening from our own self-created hells and helping others to find relief and liberation from theirs.
Everything for Her (For Her #1) by Alexa Riley (Romance; December 27, 2016; Carina Press) Mallory Sullivan is ready to start her new life. After graduating at the top of her class, she's landed one of the most coveted internships in the United States. Hard work and determination have gotten her to this moment of living the life she only dreamed of while growing up in foster care. She never expected Oz to be the greatest culmination of those dreams. But sometimes fate determines who you fall in love with. Who makes you lose control. Who owns your soul. And then you realize it wasn't fate at all…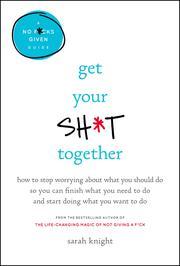 Get Your Sh*t Together: How to Stop Worrying About What You Should Do So You Can Finish What You Need to Do and Start Doing What You Want to Do (A No F*cks Given Guide) by Sarah Knight (Self-help; December 27, 2016; Little, Brown and Company) Do you ever find yourself snowed under at the office, or even just glued to the couch, when you really want to leave on time (for once), get to the gym (at last), and finally start that fun project you're always putting off? You've really got to Get Your Sh*t Together. In The Life-Changing Magic of Not Giving a F*ck, "anti-guru" Sarah knight liberated you from shame, guilt, and obligations. But what about all the sh*t you do give a f*ck about-like your career, health, relationships, and bank account?
Now, Sarah's back with more hilarious advice to make life easier and better. Whether your dream is to quit your day job and buy a food truck, pay off your debt, or just spend more time with your cat, Sarah cuts through the bullsh*t cycle of self-sabotage to show you how to be happy. Soon you'll be setting real goals, crushing them, and getting out the door for happy hour-every damn day.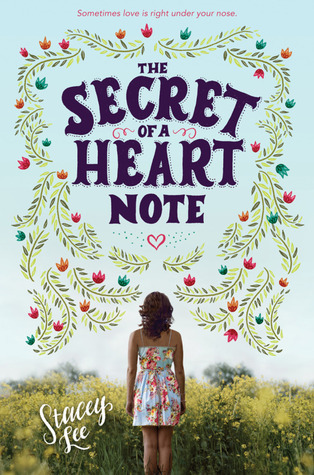 The Secret of a Heart Note by Stacey Lee (YA Contemporary; December 27, 2016; HarperTeen) An evocative novel about a teen aroma expert who uses her extrasensitive sense of smell to mix perfumes that help others fall in love while protecting her own heart at all costs. Sometimes love is right under your nose. As one of only two aromateurs left on the planet, sixteen-year-old Mimosa knows what her future holds: a lifetime of weeding, mixing love elixirs, and matchmaking—all while remaining incurably alone. For Mim, the rules are clear: falling in love would render her nose useless, taking away her one great talent. Still, Mimosa doesn't want to spend her life elbow-deep in soil and begonias. She dreams of a normal high school experience with friends, sports practices, debate club, and even a boyfriend. But when she accidentally gives an elixir to the wrong woman and has to rely on the lovesick woman's son, the school soccer star, to help fix the situation, Mim quickly begins to realize that falling in love isn't always a choice you can make.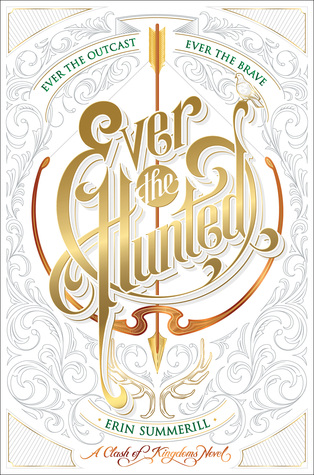 Ever the Hunted (Clash of Kingdoms #1) by Erin Summerill (YA Fantasy; December 27, 2016; Harcourt Childrens Books) Seventeen year-old Britta Flannery is at ease only in the woods with her dagger and bow. She spends her days tracking criminals alongside her father, the legendary bounty hunter for the King of Malam—that is, until her father is murdered. Now outcast and alone and having no rights to her father's land or inheritance, she seeks refuge where she feels most safe: the Ever Woods. When Britta is caught poaching by the royal guard, instead of facing the noose she is offered a deal: her freedom in exchange for her father's killer. However, it's not so simple. The alleged killer is none other than Cohen McKay, her father's former apprentice. The only friend she's ever known. The boy she once loved who broke her heart. She must go on a dangerous quest in a world of warring kingdoms, mad kings, and dark magic to find the real killer. But Britta wields more power than she knows. And soon she will learn what has always made her different will make her a daunting and dangerous force.
Four Weddings and a Sixpence: An Anthology by Julia Quinn, Elizabeth Boyle, Stefanie Sloane, Laura Lee Guhrke (Historical Romance; December 27, 2016; Avon) "Something Old": Julia Quinn's prologue introduces her heroine Beatrice Heywood and the premise for Four Weddings and a Sixpence. "Something New": In Stefanie Sloane's unforgettable story, an ever-vigilant guardian decrees that Anne Brabourne must marry by her twenty-first birthday. But love finds her in the most unexpected of ways.
"Something Borrowed": Elizabeth Boyle tells the tale of Cordelia Padley, who has invented a betrothed to keep her family from pestering her to wed. Now she'll need to borrow one to convince them she's found her true love.
"Something Blue": In Laura Lee Guhrke's story, unlucky Lady Elinor Daventry has her sixpence stolen from her and must convince the rake who pilfered the coin to return it in time for her own wedding. "… and a Sixpence in Her Shoe": Julia Quinn finishes with the story of Beatrice Heywood, who never believed that the sixpence was anything but a tarnished old coin—until it led all of her friends to true love. But her faith in the coin is tested when it keeps sending her to the wrong man!
Miniatures: The Very Short Fiction of John Scalzi by John Scalzi, Natalie Metzger (Illustrations) (Short fiction; December 31, 2016; Subterranean Press) These four stories, along with fourteen other pieces, have one thing in common: They're short, sharp, and to the point—science fiction in miniature, with none of the stories longer than 2,300 words. But in that short space exist entire universes, absurd situations, and the sort of futuristic humor that propelled Scalzi to a Hugo with his novel Redshirts. Not to mention yogurt taking over the world (as it would). Spanning the years from 1991 to 2016, this collection is a quarter century of Scalzi at his briefest and best, and features four never-before-printed stories.